Contact Us
MFS CO.,LTD
Address: No.108,Dainan Science Park,
Taizhou City,Jiangsu Province,China
Tel : +86 (0523) 83799367
Fax : +86 (0523) 83799481
E-mail : info@marblefixings.com
Web : www.marblefixings.com


About Us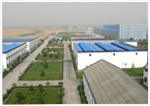 MFS Co.,Ltd (Xinghua Marble Fixing System Co.,Ltd)is located in China's famous stainless steel town. We are professional in stainless steel Fasteners and Marble Fixing System since 1995.Our main products are Bolts, Nuts, Screws, Undercut Anchors, Pipe Anchors ,Z Bracket and Granite Anchor. A variety of sizes from each type is available instainless steel Grade AISI 304(A2-70) & AISI 316(A4-80).Our anchoring systems are exported to Korea,Mideast, Europe and America.

RECOMMENDED NEWS
2016-02-05

2013-09-19

2015-06-03

2013-05-27

2013-03-12

RECOMMENDED PRODUCTS